BS-8
Compact two-way cabinet. Consists of an 8" (2" voice coil) LF transducer and a 1" HF driver mounted on a 90ºx60º rotable horn
Club & Bar installations
Sound reinforcement
Theatres
Houses of Worship
Multi media spaces
Public address
Specifications 

Components

LF: 8" speaker, 2" ( 50 mm) copper wire voice coil, Waterproof cone with treatment on both sides

HF: 1" exit throat, (25 mm) voice coil, PETP dome compression driver

Frequency range
70 Hz – 18 KHz (± 3 dB)
Sensitivity
93 dB
Max. SPL/Peak*
118 dB / 124 dB
Rated Power (AES)
300W AES (600W program, 1200 peak)
Dispersion
90º x 60º rotatable
Nominal Impedance
8 Ω
Connectors
2 X NEUTRIK Speakon NL4 Pin connections: +1 / -1 input +1 / -1 link
Finish
Polyurea coating 
15 mm premium birch plywood
Dimensions
456 x 255 x 259 mm (H x W x D)
Weight
12 Kg (26.4 lbs)
Fittings
5 x M8, single pole-mount, ergonomic handle on the back position
Accesories
U bracket horizontal & vertical, M8 eyebolts, wall bracket, M20 pole
Enclosure type
Multi angle enclosure
* Calculated maximum SPL based on rated peak power and measured sensitivity
The BS-8 is a compact, two-way passive cabinet. Consists of a 8" (2" voice coil) LF transducer and a 1" HF driver mounted on a 90º x 60º rotable horn offering a wide range of applications from fixed installations, frontfill and as a stage monitor.
The 8" driver offers high power handling and high sensitivity with low harmonic distortion and linear response. The cone is waterproof and has been treated on both sides. The 1" HF driver delivers high sensitivity with a PETP diaphragm. The cabinet can be complemented by the BS-112 or BS-118 subwoofers and offers tremendous sound and clarity over short/mid distances.
Constructed from premium birch plywood and coated in high resistant polyurea paint. The enclosure also offers a screw free grille together with a number of dedicated accessories. Although the BS-8 can be used without a processor we recommend that the cabinet presets are applied for a maximum optimization and performance.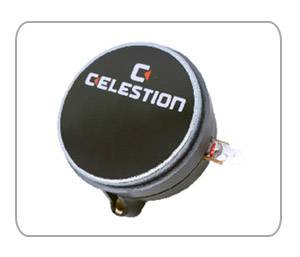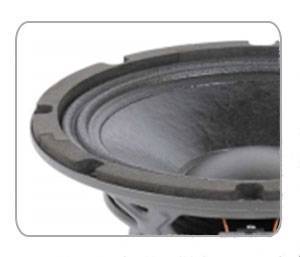 The BS-8 features one 8" low/mid transducer with FEA optimized ceramic magnetic circuit, low harmonic distortion and linear response, waterproof cone (treated on both sides) and a 1" high frequency driver with single piece PRTP diaphragm and surround mounted on a rotatable 90º x 60º horn enabling the cabinet to be used horizontally or vertically.
Accessories
AGR-8

M8 Eyebolt

TU-C02

M20 pole support for combination between sub and satellite cabinet

SB-02

Lightweight aluminium stand

WB-20

Wall bracket for BS-8

U bracket for BS-8
Enclosure

 This cabinet is constructed from premium birch plywood (15mm thickness) and finished with polyurea coating.

Internal design

The internal structure of the cabinet is heavily braced for greater longevity and all parts are assembled on metal inserts with metric screws.

Rear panel

Discreet, integrated rear connection speakon panel.

Grill

The cabinet has a heavy duty, powder coated front grille with a special acoustic rear fabric to protect the transducers against dust and dirt.

Handles

An ergonomic handle is located on each side of the cabinet.

Single pole mount

M20 pole support for tripod or satellite setup with subwoofer.