Bouet is a different restaurant, with 285 square meters located in the Ruzafa district of Valencia. This space is designed to generate emotions. It is formed by a team of young and enthusiastic people, passionate about restoration and its craft processes with a new ethical, healthy, fresh and exotic culinary style.
New proposals are constantly being created that shape a new sensory experience. Mediterranean, Asia, Latin America and a little of the Middle East in tune. The new Bouet claims gastronomy as a sensory and hedonistic experience.
In this space, the experience is multiplied thanks to the interior design and the good music that accompanies the diner throughout the experience. For this purpose, several ultra-compact QB-5 enclosures have been used, ideal for installations for ambient music, and a pair of DR-N12 subwoofers for low frequency reinforcement.
The kitchen is conceived as the main stage, totally open to the public with the aim of showing the production process of each dish. This restaurant offers a variety of original tapas, with which you will enjoy authentic Mediterranean cuisine with Asian touches.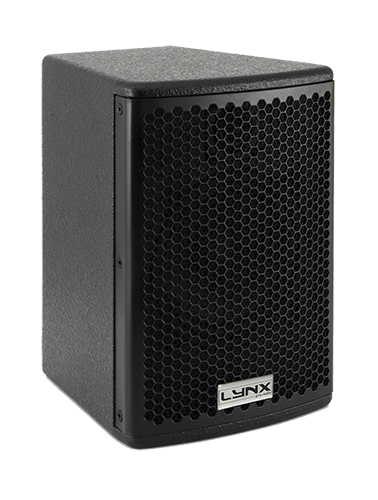 Ultra-compact, full range, two way passive cabinet for background sound reinforcement.
Extremelly compact, high power, passive subwoofer cabinet with one 12" low frequency transducer with rubber surround in direct radiation configuration.