LX-F6 line array are chosen for Valencia's largest hospital. Hospital Universitario y Politécnico La Fe de Valencia.
La Fe, Valencia's newest and largest hospital has chosen Lynx Pro Audio for its main auditorium as well as its many individual training rooms.
The auditorium seats 600 people and there are a total of 16 training rooms for medical training and lectures. The LX-F6 was chosen as FOH for the auditorium and used QB Series QB-D6 cabinets as front fill and under balcony reinforcement. There are 6  LX-F6 installed per side together with one LX-215S subwoofer cabinet integrated in to the wall behind each line array configuartion to reduce bulk in the auditorium.
Because of the large size of the room four QB-D6 were used horizontally and were installed in the wooden stage delivering precise coverage for the front seats. Another four QB-D6 were used underneath the rear balcony for the far-end seats and were also integrated in the ceiling. For controlling the PA, frontfill and delay an ARK-7048 was used enabling complete adjustment of all parameters ensuring the maximisation of the complete system set-up.
The installation was carried out by Valencian company 'ValenciaVision', a systems integrator with more than 20 years experience. Thanks to the hard work of technicians Sergio Escribano and José Manuel Masegoso they were able to install Lynx Pro Audio easily and effectively reaching the stipulated launch date and ensuring this project was a success.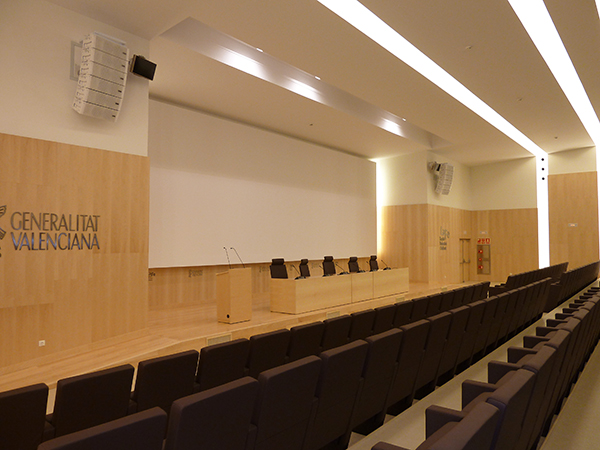 Ultra-compact Self-powered (Class D switch mode power supply) front loaded, three-way Line Array.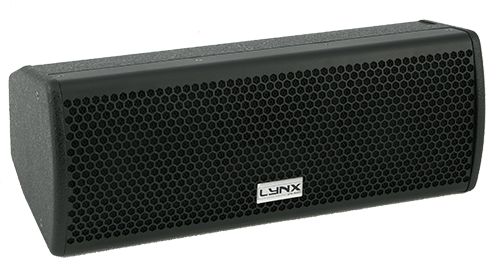 High performance, ultra-compact, full range, two way passive cabinet. It consists of two 6" transducers (at 8ohm impedance) and a 1" high frequency compression driver. 

The ARK-70 is the latest in the series of digital processors offering 4 different versions (analogue or digital and Ethersound optional*).