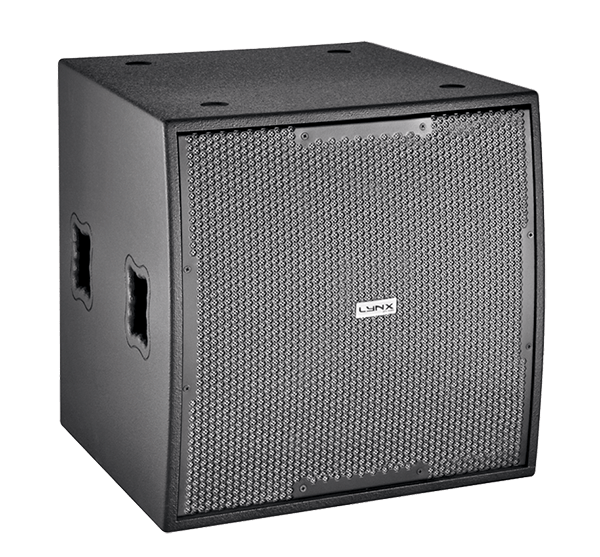 HR 18/6
Pure install subwoofer
Medium power, subwoofer cabinet with one 18" low frequency in bass reflex, direct radiation configuration. 135dB SPL (1200W Program)
The HR-18/6 is a compact subwoofer with a great power-volume-weight ratio. This cabinet is designed to work together with the full range units of the HR series, offering significant reinforcement for the low frequencies.
Medium power, subwoofer cabinet with one 18"low frequency in bass reflex, direct radiation configuration. 135dB SPL (1200W Program)
Perfectly suited for:
→  

Club & Bar installations

→  

Sound reinforcement

→  

Theatres

→  Houses of worship

→  Multi media spaces

→  Public address
Technical Data
Components

1 x 18″, 3″ copper voice coil

Frequency Range
40 Hz – 200 Hz (-10dB)

Frequency Response

46 Hz – 200 Hz (± 3dB)

Sensitivity
101 dB (1W@1m) 

π

Max SPL

129 dB – 135 dB Peak

Coverage
Omnidirectional

Power

600 W (1200 W program, 2400 W peak)

Crossover
Active

Nominal Impedance

8 

Ω

Connectors
2 x Neutrik Speakon NL4MP

Finish

Polyurea coating – other colours (RAL) available

Material
18 mm premium birch plywood

Dimensions

511 x 505 x 681 mm (H x W x D)

Weight
32 Kg (70.5 lbs)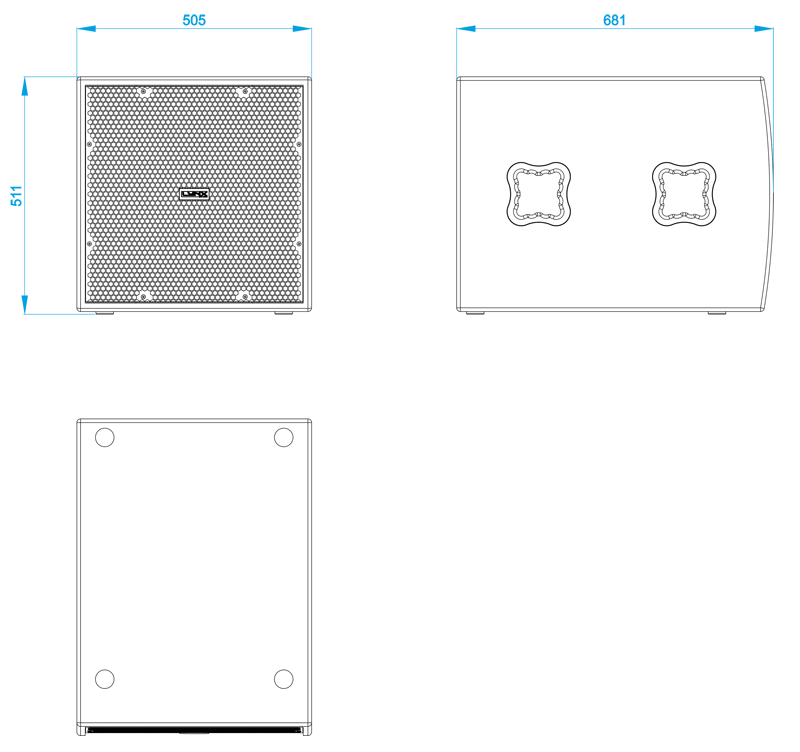 Hardware for HR-18/6
Enclosure

The HR-18/6 cabinet is constructed from 13-ply premium birch plywood (18mm thickness) and finished with polyurea coating.

Internal design

The internal structure of the HR-18/6 is heavily braced for greater longevity and all parts are assembled on metal inserts with metric screws.

Rear panel

A compact powder coated steel panel contains the connectors.

Grill

The HR-18/6 has a heavy duty, powder coated front grille with a special acoustic rear fabric to protect the transducers against dust and dirt.

Handles

An ergonomic handle is located on each side of the HR-18/6 enclosure to facilitate transport, positioning and loading of the cabinets
Marine Grade Option
This cabinet is also available for Marine environments, such as cruise ships for example.
Our Marine option speakers are designed to withstand harder weather conditions, where the cabinets are exposed to the elements.
Colours: 
Black polyurea coating with microtextured metal parts. 

RAL available on request. Polyurea coating with aliphatic colour paint.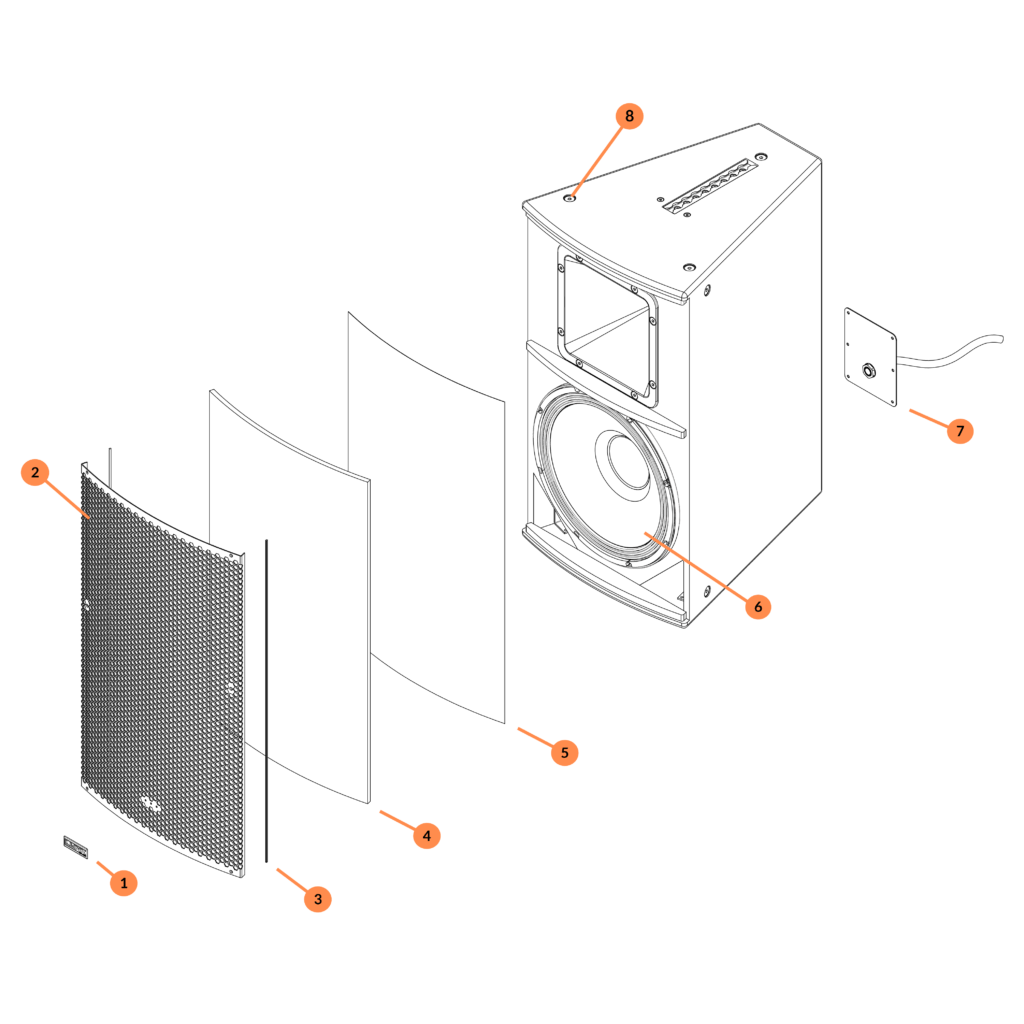 1. Anodized aluminium logo for durability outdoors.
2. Stainless steel 1 mm 316 L grill. Also available in aluminum with protective layer and micro textured paint.
3. Weatherstrip edging for extreme protection.
4. Acoustex filter: hydrophobic polyester sheet to prevent the penetration of water and external elements produced by extreme weather conditions.
5. 35 ppi Acoustic foam to protect against dust particles.
6. Waterproof protected cone on both sides
7. Aluminum back plate with pressure gland for an extra tight connection and easy installation.
8. M10 stainless steel 316 L screws (A4).
Available products with Marine grade