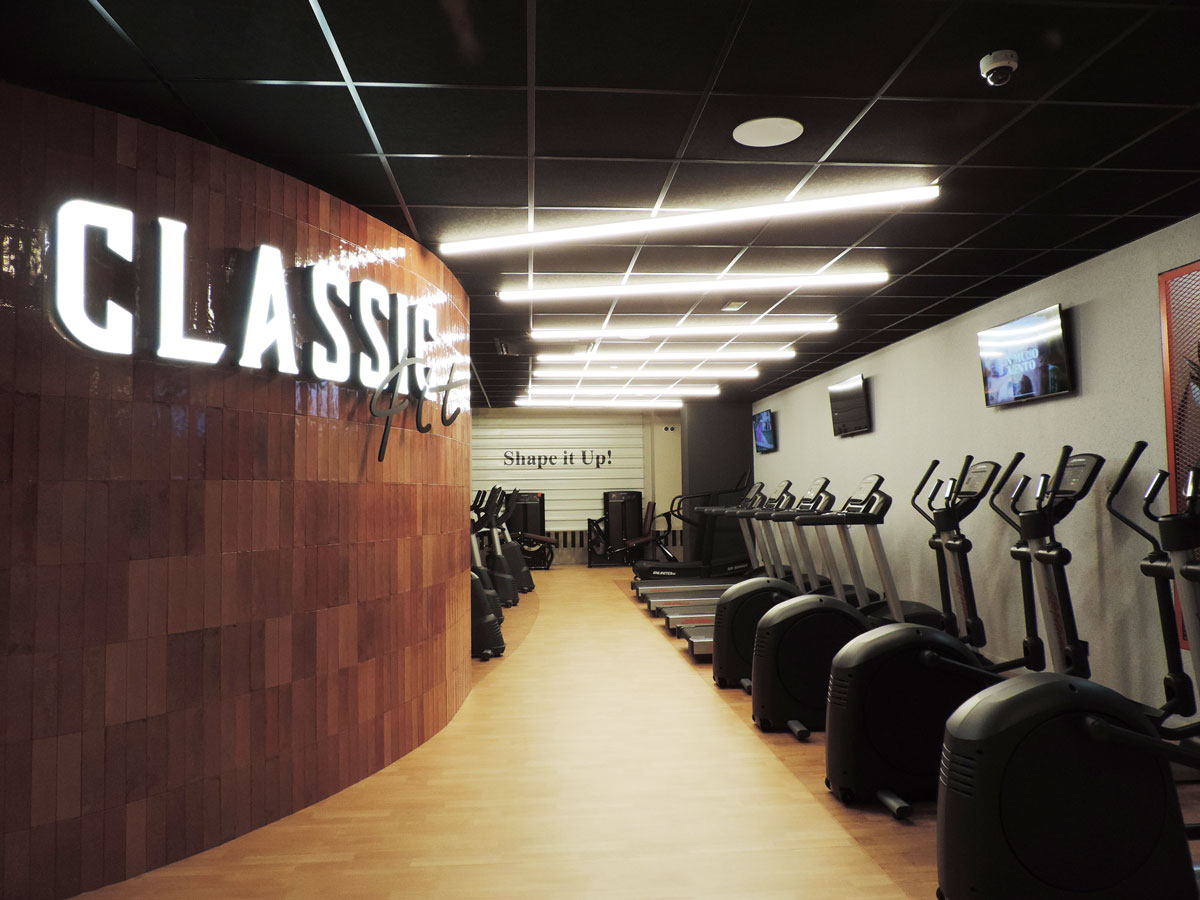 Classic Fit Gym is a 24-hour gym in Valencia that takes care of even the smallest details to make sure all its members can have a premium experience.
The facilities are spacious, perfectly equipped, designed for different activities and also for the user to have a superior experience. In order to offer the best quality, the sound that surrounds the venue is provided by the professional systems of Lynx Pro Audio.
In the surroundings we find 20 integrated professional ceiling speakers, specifically the IXP-6, set up in different points. The IXP is a series of coaxial ceiling loudspeakers for background music installations. These speakers have excellent sound distribution, with a 100-degree conical dispersion and up to 113 dB SPL.
In the spinning room there is a small stage with a screen and two large BS-15 cabinets that cover the sound of the entire room. These are two-way passive cabinets, with a 15″ speaker and a 1" driver coupled to a 90º x 60º rotatable horn for the high frequencies, offering a 130 dB SPL peak.
In the group activities room we find four Juno systems (JN-6T) in black colour installed horizontally. This range of commercial audio is ideal for this type of installation. The JN-6T enclosure has a 6″ midrange driver and a 1″ high frequency driver, with a power of 80W and up to 116 dB SPL.