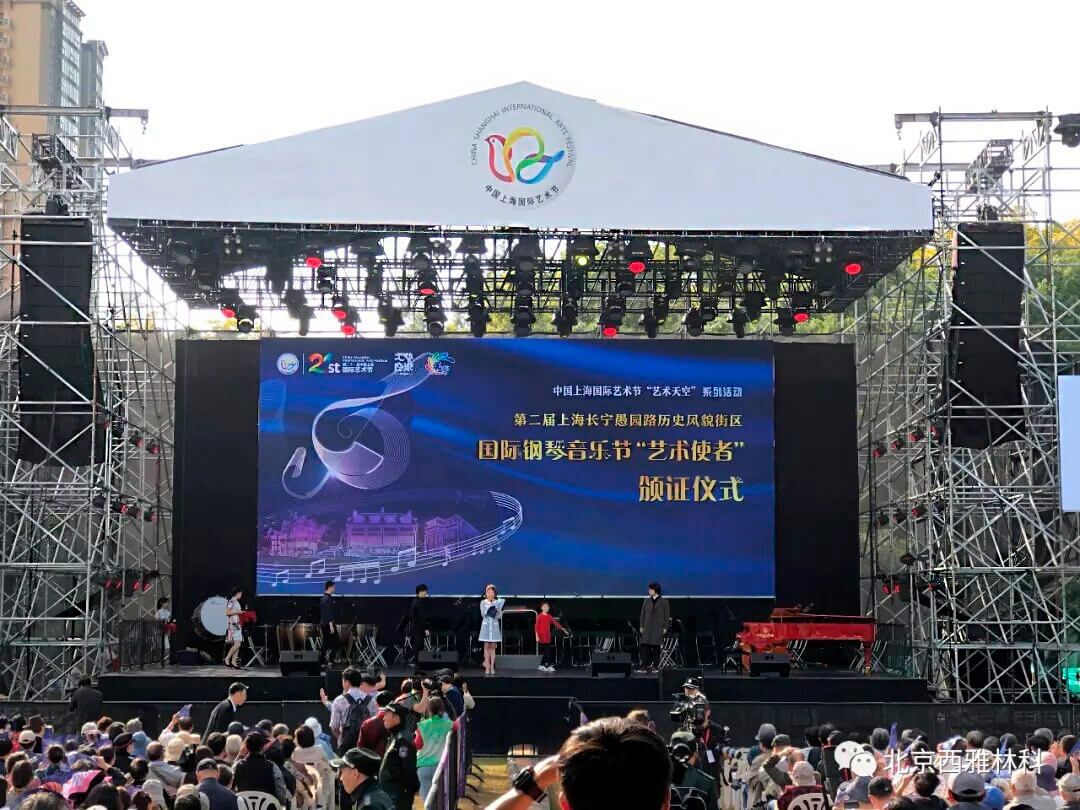 On October 2019, Lynx Pro Audio sound equipment was installed at the 21st edition of the International Art Festival of Shanghai "Arts Bird" and at the 2nd International Piano Music Festival in the historic district of Shanghai, Changning Yuyuan Road, in Zhongshan Park .
During the opening ceremony, the famous Lithuanian pianist Rokas Valuntonis and the "Metis String Quartet" from Lithuania presented a wonderful piano solo and a string quartet to the audience.
In the next performance, the Beijing and Shanghai Symphony Orchestras presented the magnificent song "Ode to the Red Flag". The adaptation of the piano concert "Ode to the Red Flag" has been authorized by the original author Lu Qiming.
The professional sound technical team that has helped cover the event has been Beijing Xi Ya Linke and they chose Lynx Pro Audio's sound systems to guarantee a successful performance during the opening of the festival.
In the main field (PA) a total of 16 LX-V12 line array enclosures were flown, divided into two groups on both sides of the stage. The LX-V12 is a very high output three-way self powered cabinet. With a very high power to size ratio and with easy rigging options enabling the system to be taken from the truck and rigged up in record time. It is also very easy to use and control without the need for any external amps.
Also, 8 GXR-LA10A line array enclosures were flown on each side in front of the stage. The GXR-LA10A is a self-powered (Class D), two-way enclosure that delivers high power levels from a very compact format. The system is very easy to use and can be controlled without the need for any external amps too.
For the reinforcement of the low frequencies, 8 LX-318C cardioid subwoofers have been installed on both sides of the stage, divided into groups of 4 sub-bass units. This subwoofer cabinet is the ideal combination where low frequency reinforcement is required for the LX-V12. The LX-318C cardioid cabinet is not a conventional cardioid but a '2 in 1'. Because of our sophisticated integrated processor the user can select between omnidirectional or cardiod coverage.
The event was held in front of the Huangpu River.