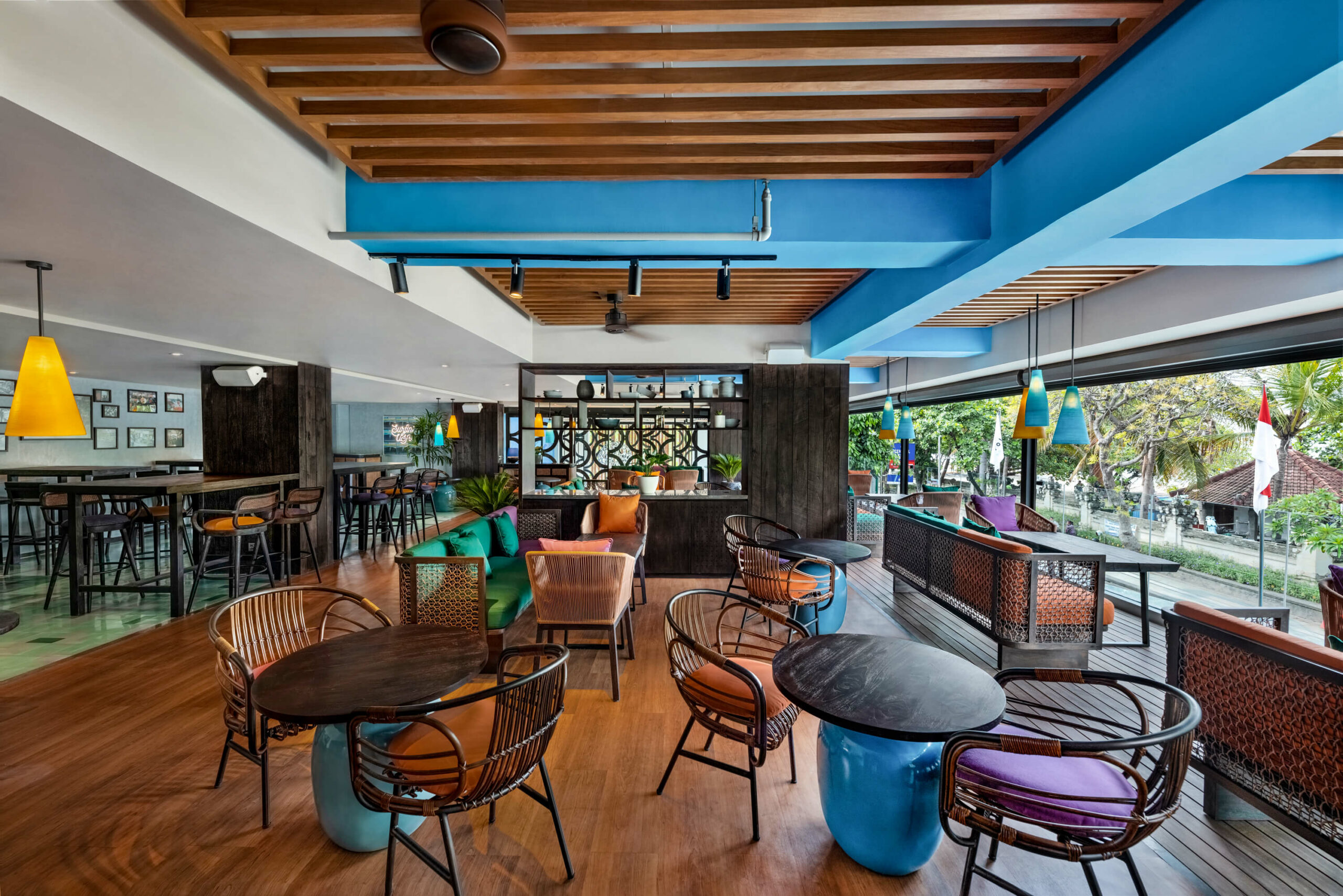 Bali seems to be the perfect place for our weather-resistant small enclosures Juno series. 
Our Indonesian distributor (Melodia) and their AV consultant partner Sontastic have been tasked with installing the Mamaka Hotel, south Bali. This is one of the most visited cities in Asia and since it has a tropical climate with heavy rain, outdoor installations need weather-resistant cabinets. 
MAMAKA Hotel is a beach-front urban resort for modern travellers, foodies and social-surfers alike, perfectly positioned in the thriving neighbourhood of Kuta Legian. It is part of the Ovolo Hotels group, an independent group with boutique lifestyle hotels.
49 Juno enclosures have been installed, distributed among the entrance of the hotel, the restaurant, lounge bar, DJ area and swimming pool. The white finish 6″ speakers (JN-6T) were installed mainly indoor while the black finish 8″ speakers can be found between the pool & DJ area.
This is a detailed breakdown of the sound installation: 
Entrance, 2 white JN-6T speakers

Lounge bar, 7 white JN-6T speakers

Restaurant, 6 white JN-6T speakers

Dining bar & DJ area, 17 JN-6T speakers (11 in white colour and  6 in black colour)

VIP mezzanine area, 3 white JN-6T speakers

Pool, 8 black JN-8T speakers

VIP pool, 6 black JN-6T speakers