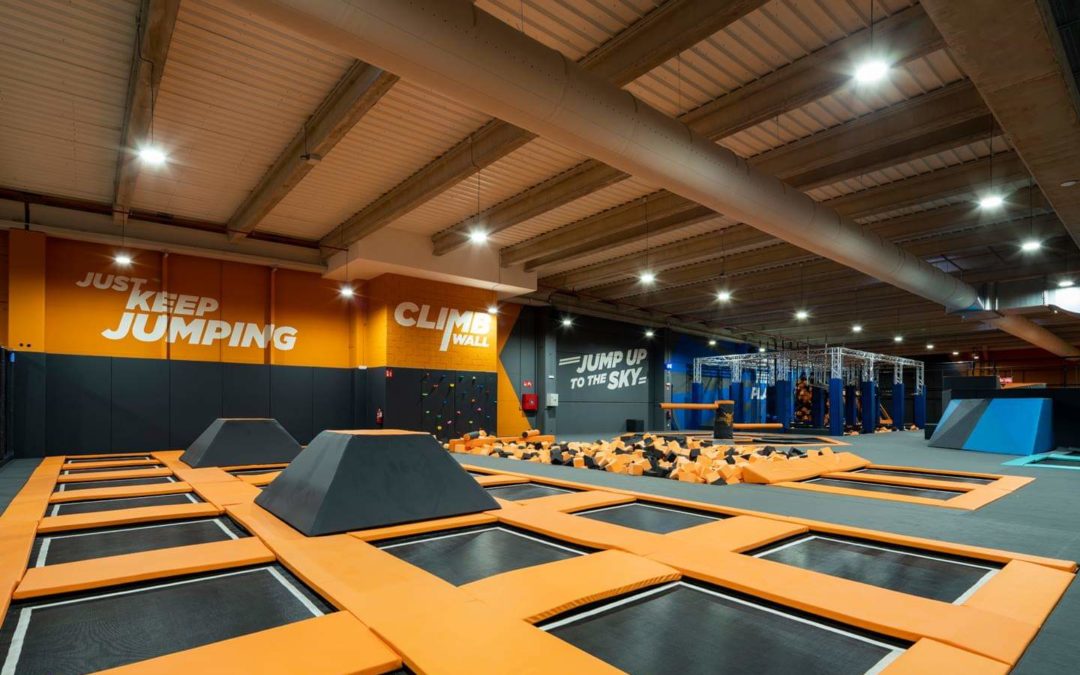 Urban Planet Jump is a trampoline park managed and designed by sports specialists. In its facilities you can find a sea of ​​trampolines and a wide range of activities for all ages.
This park promotes family leisure, being able to participate from the smallest of the house to adults. Acrobatics, adrenaline and sports in a healthy environment can be practiced here. They have several activities with a musical background that changes according to each activity.
Urban Planet has more than 20 venues in several cities in Spain and are very popular among young people.
Twelve of these Urban Planet boast the professional sound reinforcement of Lynx Pro Audio. In the facilities you may find between 12 and 16 QB-8 (very versatile, with good performance and easy to install), between 8 and 12 QB-5 (ultracompact cabinet) and between 2 and 4 subwoofer DR-N12, for the reinforcement of low frequencies. All these professional sound systems belong to the QB family.
The venue in Sagunto is the largest indoor family leisure center in Spain, and that makes it the most spectacular place acoustically speaking. In its 4450 square meters there are up to 30 QB-8 and 16 QB-5 to give maximum coverage to all jumping areas.
The QB-8 and QB-5 enclosures are designed for sound reinforcement in all types of installation projects.
In Urban Planet you can perform different activities depending on the location such as free jump, slam jump, acrobatics or free jump classes. There are also training classes aimed at strengthening and toning the body that are known as "Fit Jump" or acrobatic versions of sports such as basketball, soccer or dodge ball.
Some even have bowling, multi-adventures, parkour, "selfie jump", olympic trampolines, ninja circuits, etc.