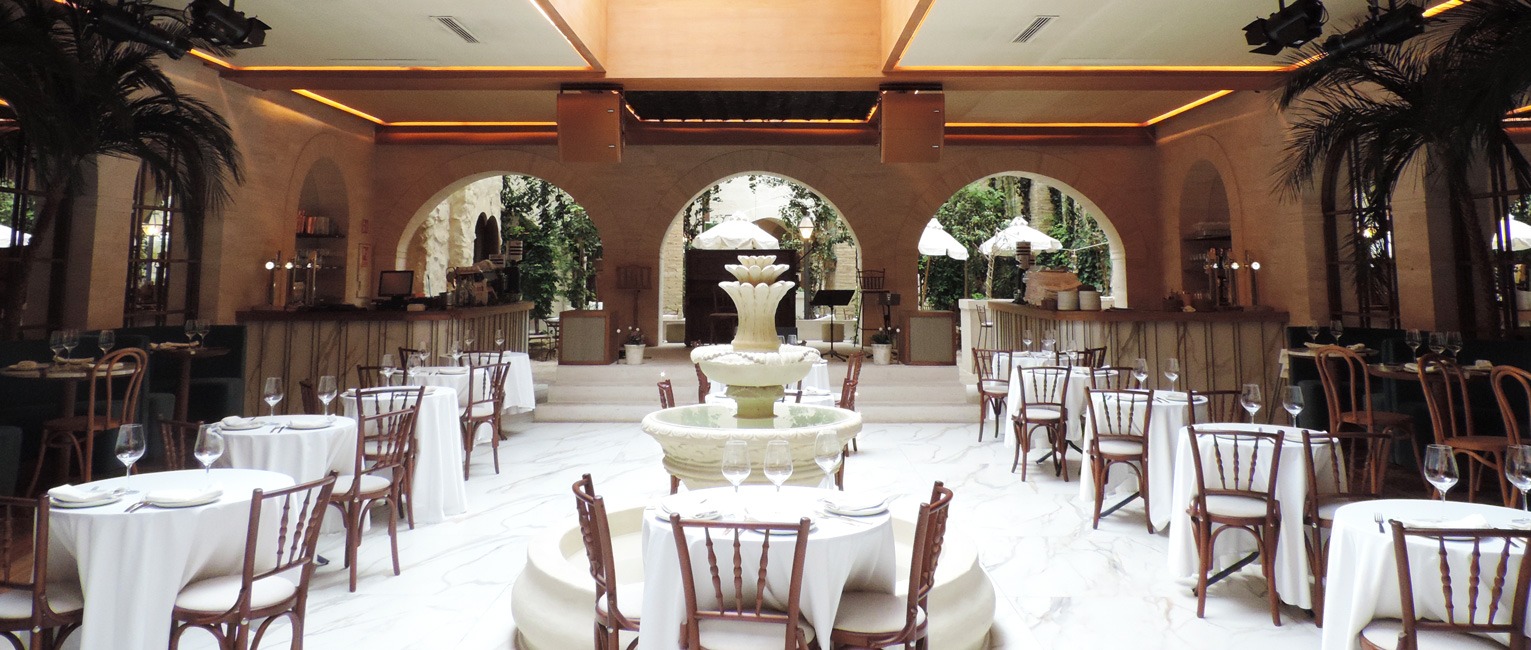 If you want to dine at Voltereta Manhattan you need to book well in advance. This restaurant located in the heart of Valencia has quickly become one of the most popular places to eat in the city.
The concept of the décor and atmosphere is based on 1920s New York with the uniforms of the staff reflecting the city and period. You can of course order a classic New York Burger but the menu has a lot more to offer and fuses east with west whilst offering a wide selection of drinks including cocktails.
One of the reasons Voltereta Manhattan is also so popular is that it has live music. The entertainment together with the background sound for the whole restaurant uses Lynx Pro Audio. Two CXA-12 constant curvature cabinets are placed at each side of the stage together with two HR-18/6 sub bass cabinets whilst six IONIC-5CX and four HR-8 provide the sound for the rest of the restaurant.
The restaurant is inspired by the clandestine establishments of the 20s that used to hide their true business from the authorities. In this case, Voltereta Manhattan appears to be a book/CD store from the outside, but when you cross the door, you go back in time to the New York of the Prohibition. A curious fact; cocktails and alcoholic drinks are hidden within the restaurant menu.
In the centre of the venue there is a stage that plays live jazz and swing while food is served. Here is where Lynx Pro Audio makes magic happen, with high quality, clear sound to make the experience even more enjoyable.