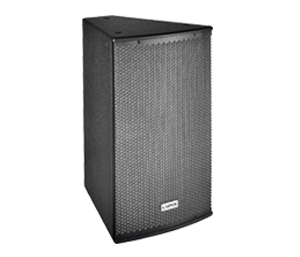 HR-1564/5 & HR-1596/5
Pure install speaker
High performance, ultra-compact, full range, two way bi-amp/ passive cabinet.
High performance, ultra-compact, full range, two way bi-amp/passive cabinet.
It consists of a 15"transducer and a 1"high frequency compression driver.
They offer 2 dispersion options. The model HR-1564/5 provides a narrow dispersion of 60º x 40º (rotatable) and the model HR-1596/5 offers a wide dispersion of 90º x 60º (rotatable). 129dB SPL (1000W program).
This enclosure is ideal for a wide variety of applications and has a range of accessories that provide an easier assembly. Although this cabinet can be used without a processor, we strongly recommend that the cabinet presets are applied for maximum optimization and performance.
For Low Frequency reinforcement, several subwoofer options are available.
Perfectly suited for:
→  

Club & Bar installations

→  

Sound reinforcement

→  

Theatres

→  

Houses of worship

→  Conferences

→  Public Address
Technical Data
Components

LF: 15″, 2.5″ voice coil, Malt Cross Cooling System

HF: 1,4″ Exit compression Driver, 1.75″ aluminium voice coil

Frequency Range
58 Hz – 20 KHz (-10dB)

Frequency Response

63 Hz – 18 KHz (± 3dB)

Sensitivity
Passive Mode: 96dB (1W@1m)

Max SPL

Passive Mode: 123dB – 129dB Peak

Bi-Amp LF: 125dB – 131dB Peak

Bi-Amp HF: 126dB – 132dB Peak

Coverage
Constant directivity horn (Rotatable)
90º x 60º (HR-1596/5) / 60º x 40º (HR-1564/5)

Power

Passive mode: 500 W (1000 W program, 2000 W peak)

Bi- Amp LF: 500 W (1000 W program, 2000 W peak)

Bi-Amp HF: 60 W (120 W program, 240W peak)

Crossover
Bi-Amp / Passive (Selectable)

Nominal Impedance

8 

Ω Passive / Biamp LF 8 

Ω

, HF 8 

Ω 

Connectors
2 x Neutrik Speakon NL4MP

Finish

Polyurea coating – other colours (RAL) available

Material
15 mm premium birch plywood

Dimensions

790 x 444,5 x 541 mm (H x W x D)

Weight
30 Kg (66 lbs)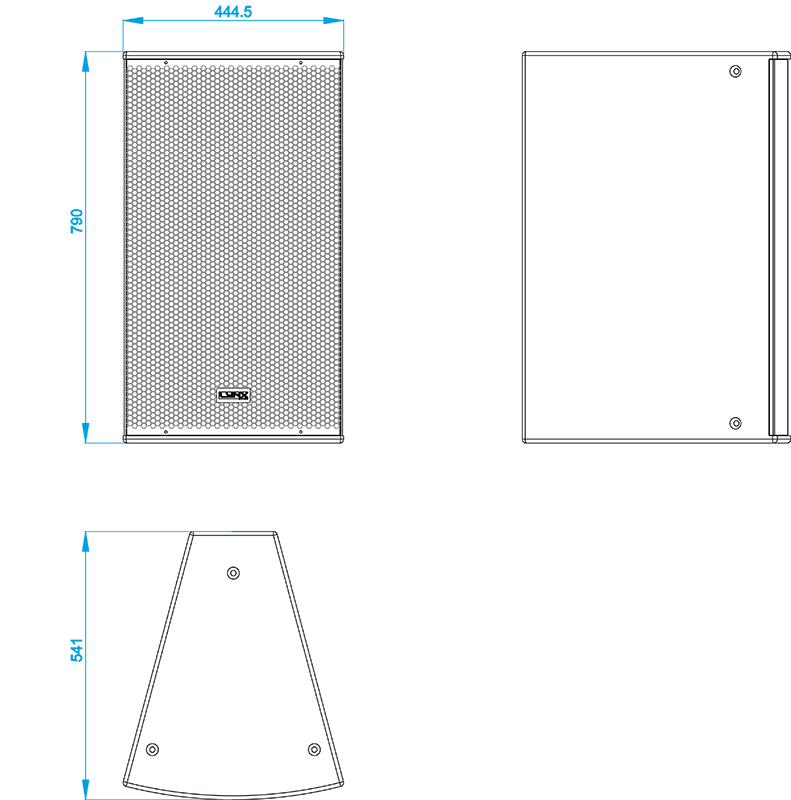 Hardware for HR-1564/5 & HR-1596/5
Enclosure

The HR-1564/5 & HR-1596/5 cabinet is constructed from 11-ply premium birch plywood (15mm thickness) and finished with polyurea coating.

Internal design

The internal structure of the HR-1564/5 & HR-1596/5 is heavily braced for greater longevity and all parts are assembled on metal inserts with metric screws.

Rear panel

A compact powder coated steel panel contains the connectors.

Grill

The cabinet has a heavy duty, powder coated front grille with a special acoustic rear fabric to protect the transducers against dust and dirt.

Handles

An ergonomic handle is located on the rear panel of the enclosure to facilitate transport, positioning and loading of the cabinets.

Rigging

Three fixing points are integrated on the top of the enclosure to facilitate its installation.
Accessories for HR-1564/5 & HR-1596/5
AGR-10
Eye bolt for HR 1564/5 & HR 1596/5 cabinets

CS-HR1215

Cluster support for HR 

1564/5 & HR 1596/5 cabinets
Marine Grade Option
This cabinet is also available for Marine environments, such as cruise ships for example.
Our Marine option speakers are designed to withstand harder weather conditions, where the cabinets are exposed to the elements.
Colours: 
Black polyurea coating with microtextured metal parts. 

RAL available on request. Polyurea coating with aliphatic colour paint.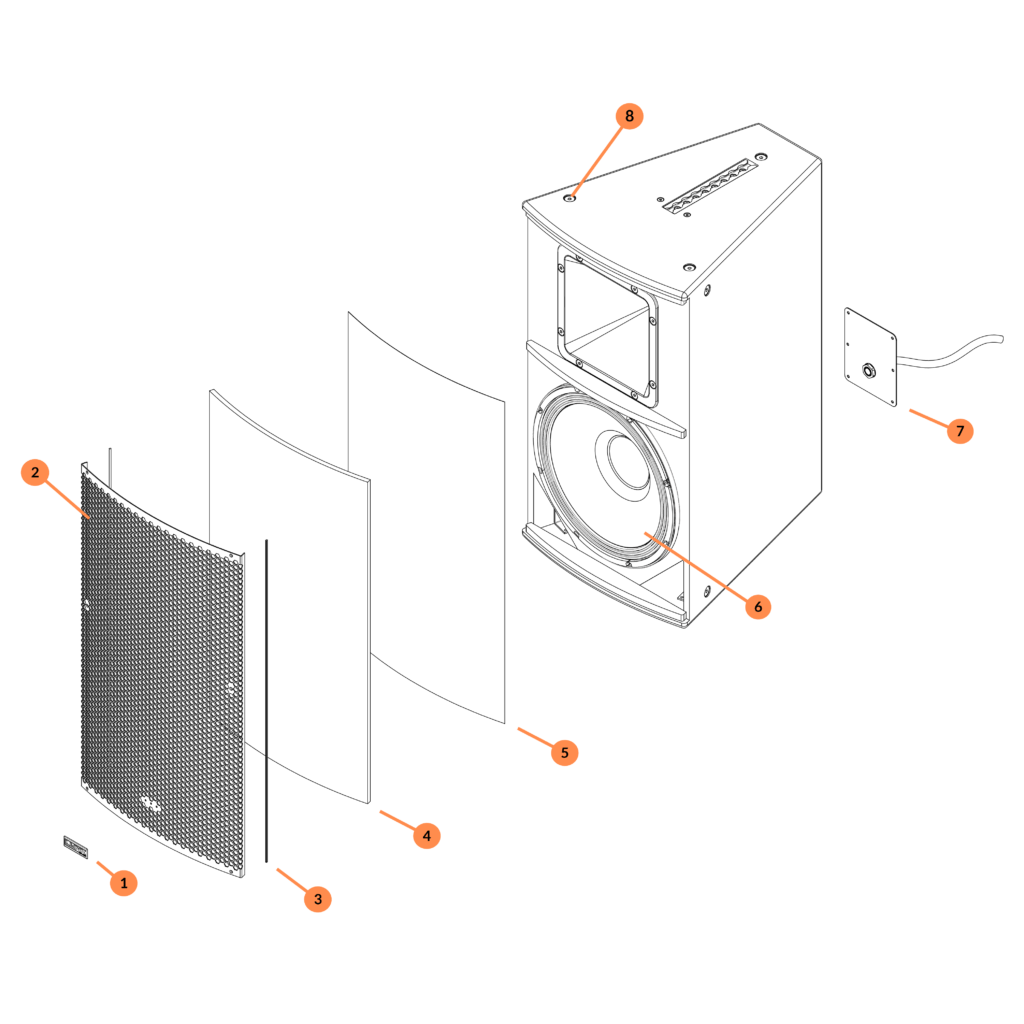 1. Anodized aluminium logo for durability outdoors.
2. Stainless steel 1 mm 316 L grill. Also available in aluminum with protective layer and micro textured paint.
3. Weatherstrip edging for extreme protection.
4. Acoustex filter: hydrophobic polyester sheet to prevent the penetration of water and external elements produced by extreme weather conditions.
5. 35 ppi Acoustic foam to protect against dust particles.
6. Waterproof protected cone on both sides
7. Aluminum back plate with pressure gland for an extra tight connection and easy installation.
8. M10 stainless steel 316 L screws (A4).
Available products with Marine grade