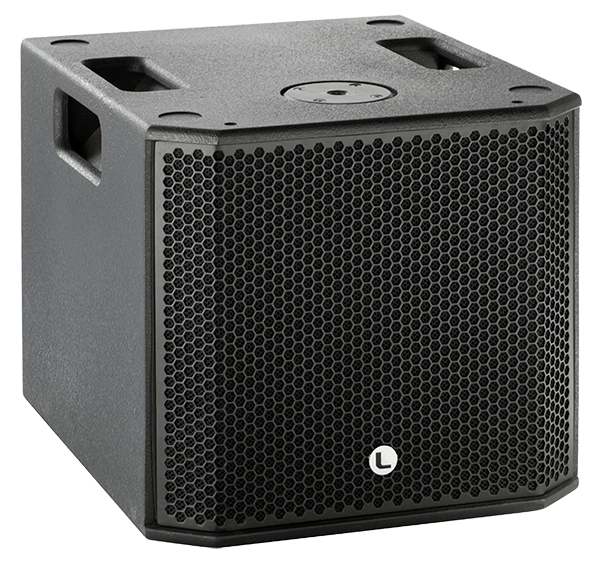 ionic-12S
Ultra-compact, self powered (class D switch mode power supply with PFC), omni-directional sub bass cabinet.
Theatres
Houses of worship
Cruise ships
Small/Medium sized Clubs&Discos
Specifications 

Components
1 x 12″ speaker with 3″ voice coil
Frequency range
40 Hz – 250 Hz (-10dB)
Frequency Response
46 Hz – 250 Hz (± 3dB)
Max. SPL
127 dB
Coverage Angle
Omnidirectional
Power
1400 W Class D with switching power supply & PFC
LF Amplifier
1 x 700 W
Speaker Output Amplifier
1 x 700 W @ 8 Ohms
Processing
56 bit Lynx dspb-22
Control
User control interface with LCD
Control Connections
Ethernet (OCS) optional / USB (DSP programming)
AC Power
85 – 270V. 50/60 Hz with PFC
AC Connections
16A Neutrik powerCon TRUE1 with looping output
Finish
Polyurea coating
Material
15mm Premium birch plywood
Dimensions (H x W x D)
407 x 440 x 520 mm
Weight
23 Kg (50.6 lbs)
Accessories
SV-I2S

Sub adaptor for satellite

FD-IONIC12S

Nylon Protection Cover for ionic-12S

VSM-V2

M20 connector plate for M20 pole support TU-C02

TU-C02

M20 pole support for combination between sub and satellite cabinet
Hardware IONIC-12S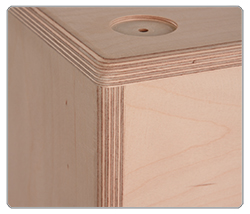 Enclosure
The IONIC-12S cabinet is constructed from 11-ply premium birch plywood (15mm thickness) and finished with high-resistant water based paint.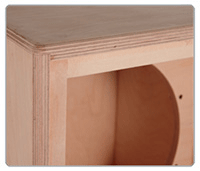 Internal design
The internal structure of the IONIC-12S is heavily braced for greater longevity and all parts are assembled on metal inserts with metric screws. The amplification modules & DSP are housed in a separate chamber to the drivers.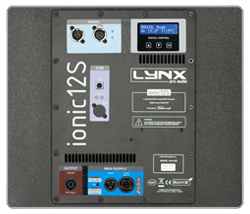 Rear panel
The powder coated steel rear panel contains all connections and houses the IONIC-12S amplification modules and DSP, is easily accessible and housed separately from the drivers avoiding excessive heat & vibration, thus delivering greater efficiency and reliability.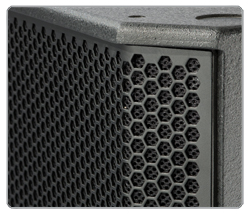 Grill
The IONIC-12S has a heavy duty, powder coated front grille with a special acoustic rear fabric to protect the transducers against dust and dirt.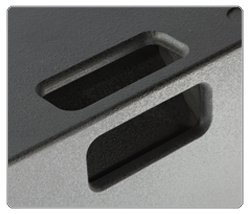 Handles
One handle is located on each side of the enclosure to facilitate transport and positioning of the cabinets. 
ionic-12S dimensions
Other products from this serie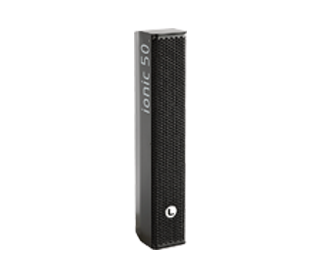 6 x 3" transducers, 119 dB SPL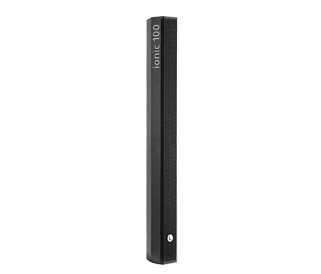 12 x 3" transducers, 121 dB SPL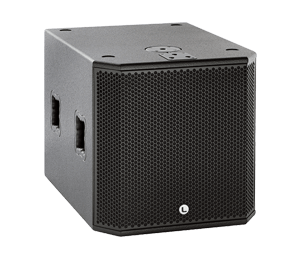 1 x 18" transducer, 132 dB SPL