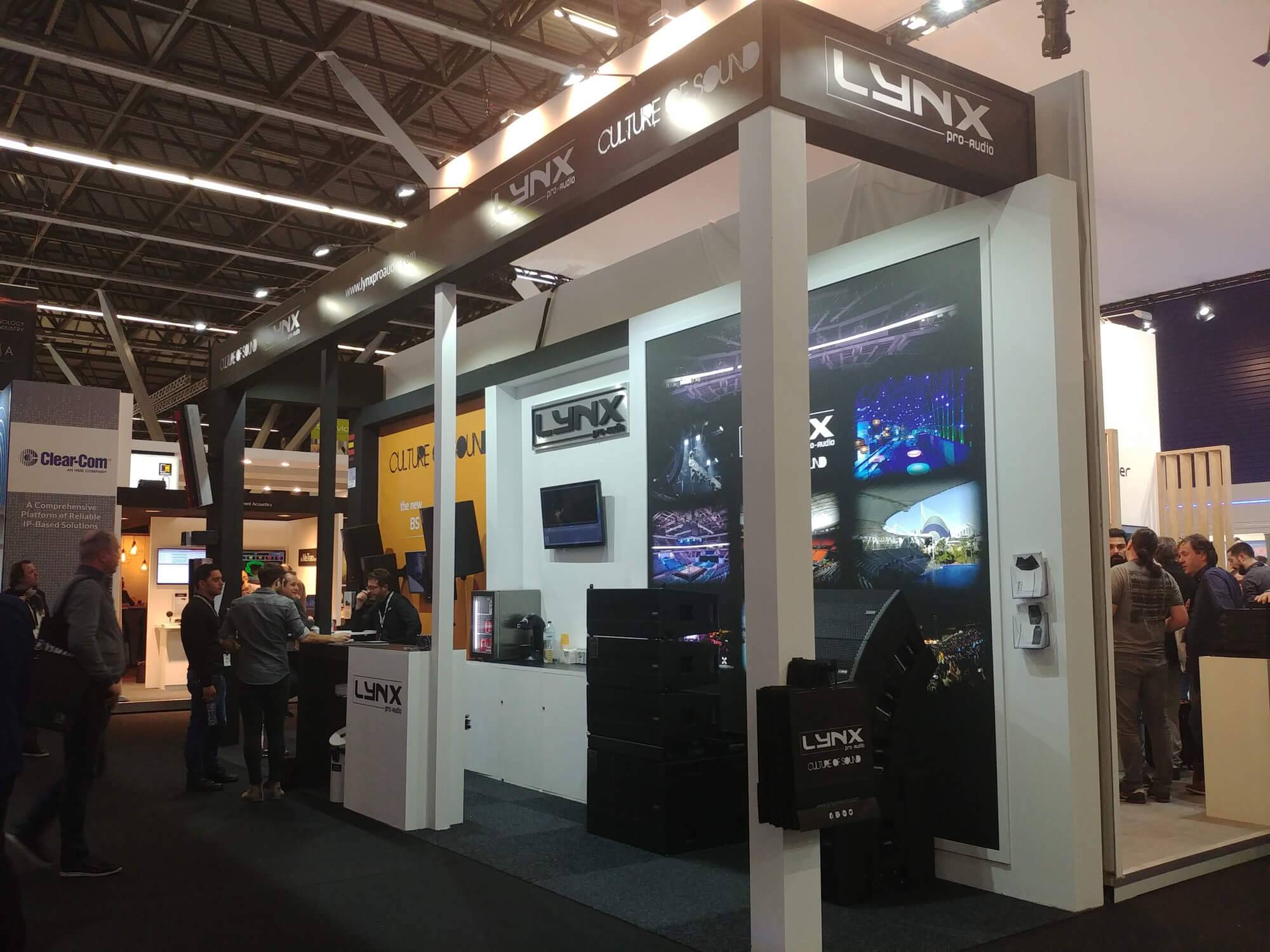 Lynx Pro Audio returned this year to ISE exhibiting a wide range of sound systems, including the new BS series: Affordable installation solutions.
Lynx Pro Audio's Sales Manager, Ben Sinclair, and new Acoustic Engineer Néstor Varela from the R&D department were at our booth explaining the features of the new products and software, including some advances of the acoustic prediction software "Rainbow 3D", which is in development.
The main attraction was the BS series though. Cabinets for a wide range of applications from fixed installations, front fill and stage monitors. The series includes four Full range cabinets (8″, 10″, 12″ and 15″) which are complemented by two passive subwoofers and offer tremendous sound and clarity over short/mid distances. The series' design comes with a touch of orange colour in the logo too, together with a sleek and sexy design.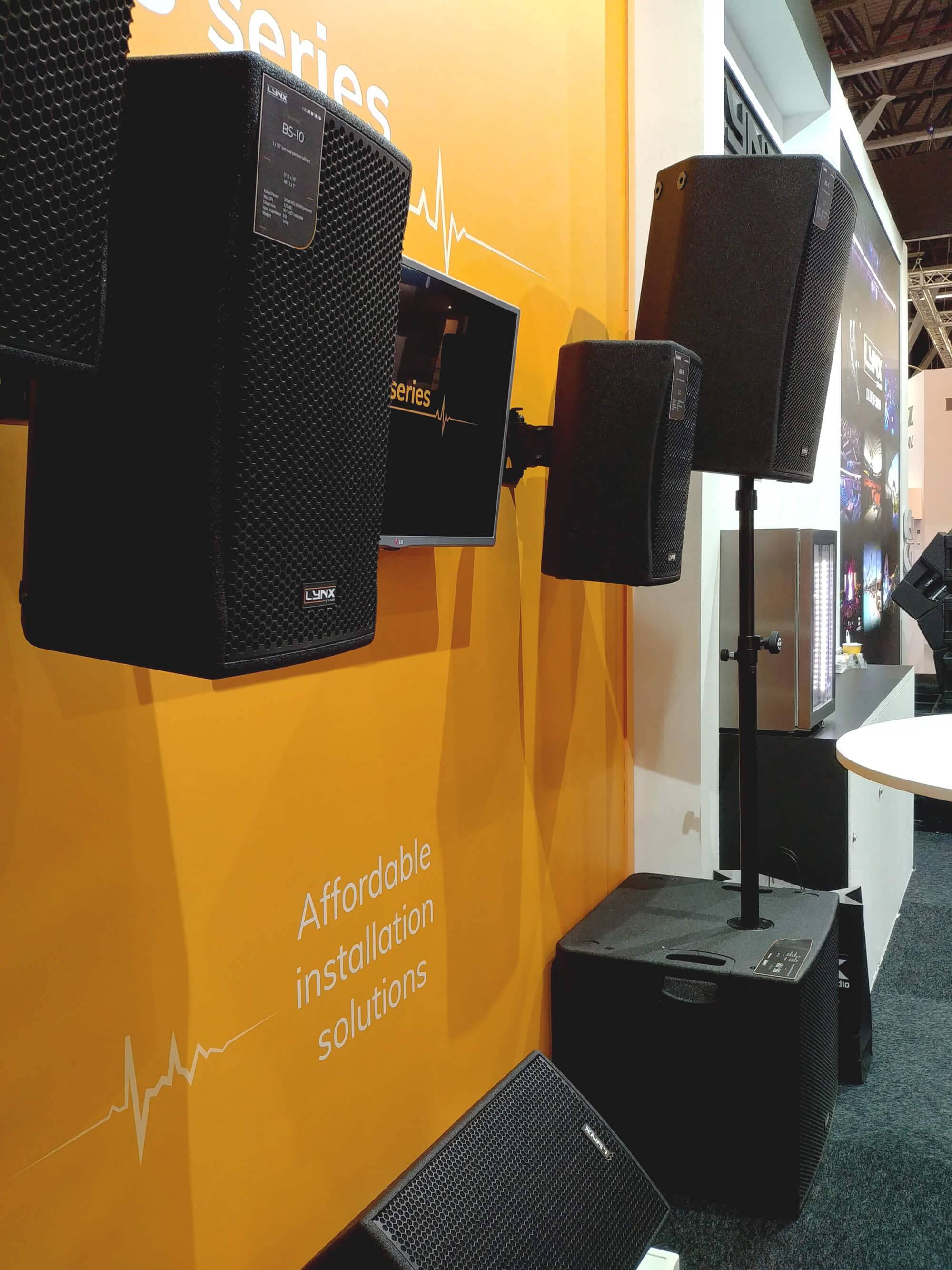 We also took our CXA Constant Curvature series designed for both touring and permanent installations. The CXA-12 units can be flown either horizontally or vertically, from a single element to a combination of a maximum of four cabinets in array.
We also presented the Ionic series (ionic 100, ionic 50 and ionic 5CX), our column speakers with different water vinyl options. The Ionic are smart and slim column speakers designed for reverberant installations with a discreet and elegant finish. They also have an outdoor version available (waterproof, special latex covering and double sealing in the cabinet).
Also on display was our best selling line array – The GXR-LA10A.
ISE is one of the most important audiovisual and integrated systems fair trade in Europe and in the world and we are very grateful for all the opportunities and interesting people we got to meet there. It takes place during the first week of February in Amsterdam, although from 2021 it will be held up the road from us in Barcelona.