We know how everything has changed recently in  our industry and as a result have decided to introduce a very competitive system for general sound installations: The Juno series.
The Juno series adapts to the times we live in. Versatile, durable,  excellent size / power ratio and of course, competitively priced.
After several months of work and numerous tests, the new compact Juno cabinets are here, with 80 W and 150 W versions and with the first units already being installed in different parts of the world
Versatility
Juno cabinets are specially designed for indoor / outdoor applications.  Easy to install in almost any project since they can be set up either vertically or horizontally, they also have a modern and discreet design.
These cabinets are ideal for background music reinforcement or outdoor installations, such as beach clubs, pools, or cruise ships. They are also perfect for indoor venues like shopping centres, meeting rooms, shops or restaurants.
High quality at a more affordable price
The Juno Series are weather-resistant, two-way full range loudspeakers. With two different sizes, 8″ (JN-8T) or 6″ (JN-6T) in white or black colour.
The JN-6T comprises one 6″ low/mid-woofer with one 1″ HF driver with  80W (116 dB SPL).
The JN-8T comprises one 8″ low/mid-woofer with one 1″ HF driver with 150W (122 dB SPL)
 both with line transformer as standard.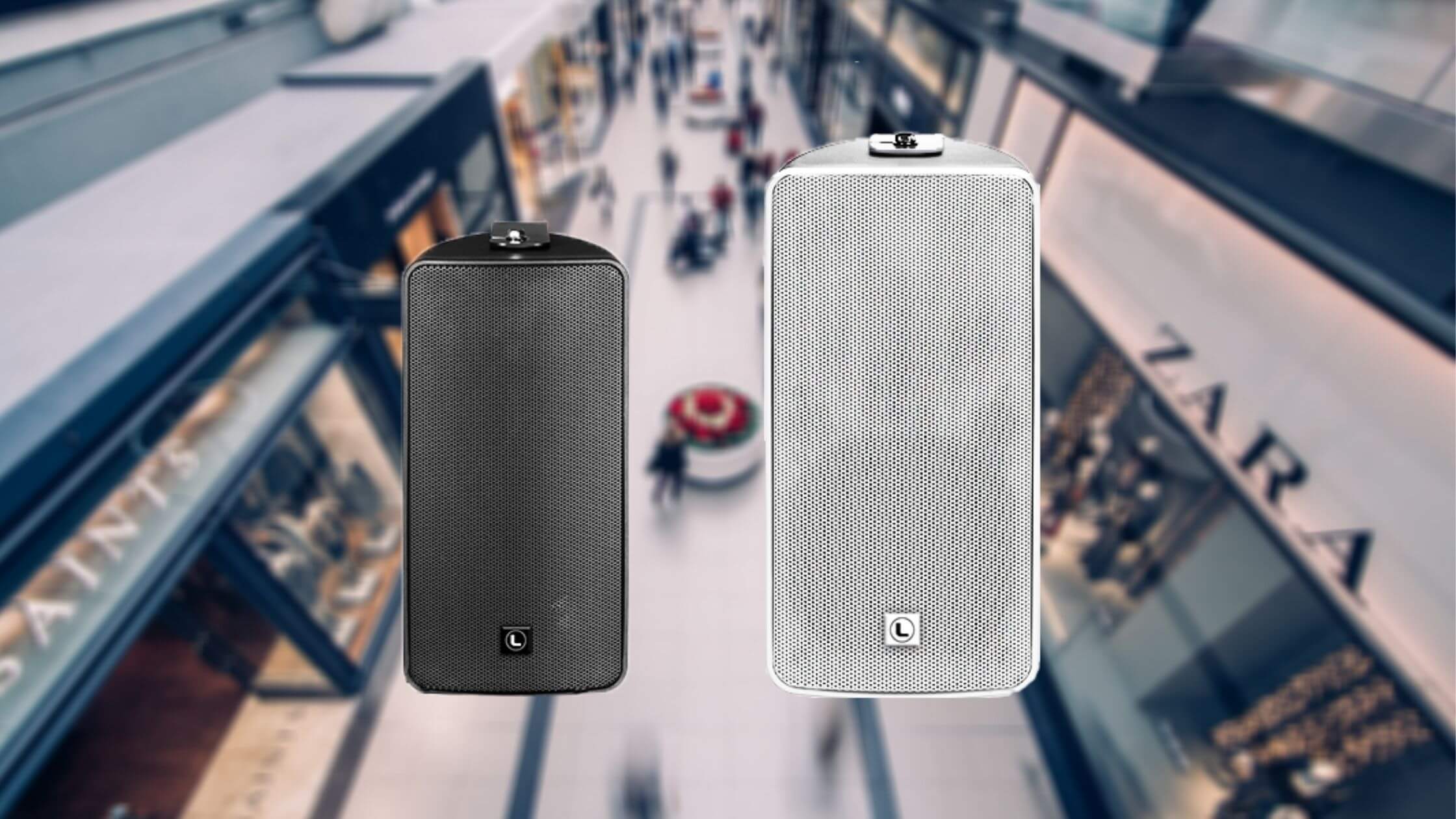 Special features
Juno cabinets can be used both indoors and outdoors, thanks to their IP-46 rated protection system, being able to withstand harsh conditions in the rain or salty environments.
The body is made of engineered plastic injection moulding and polypropylene guaranteeing complete protection against ultraviolet rays. The grill is perforated aluminium, internally covered in waterproof fabric and open cell expanded polyurethane.
Juno range cabinets adapt to changing circumstances thanks to their features:
• Indoor / outdoor application
• Quality and affordable price
• Weather resistant IP-46 rating
• Durability: engineering plastic injection moulding, UV rays protection and internal waterproof fabric
• Vertical and horizontal installation
• Modern and discreet design
• Available in black or white colour