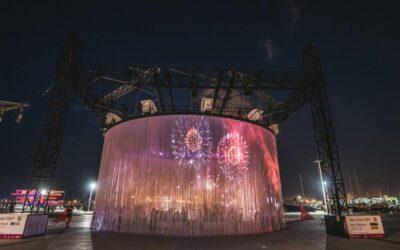 This summer we have been able to enjoy the immersive artistic experience called "Curtain Call", an eight-meter-high curtain made up of more than 5,000 silicone rods, on whose surface images and videos are projected being able to see them both from inside and out. The...
read more
Free updates for you
If you are interested in our latest updates and products, we can make it easier to you by sending them directly to your inbox.
Don't worry, we will respect your time and your inbox. You will receive an email once every month or every two months.