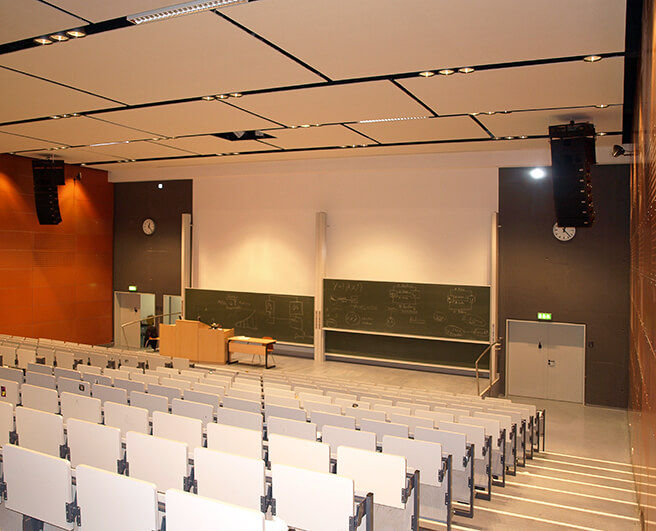 It is not just the student tradition (since 1558) that makes Friedrich Schiller University Jena the university of choice, but the high regard in which the practice-orientated courses are held. Their courses have all gained top-ranking from prestigious magazines. The strength of Jena as a scientific community is its ability to exceed limits.
Both auditoriums at the Friedrich-Schiller Univerity in Jena have been equipped with the Lynx LX-F6 Line Array. The LYNX F6 was odds-on favourite after a previous "Shoot out" between another 3 highly regarded manufacturers.
"The LYNX F6 provides outstanding speech intelligibility and easy handling, as well as offering the opportunity to observe the behaviour via OMS (Online Monitoring System)," commented Andreas Karstens, the engineer responsible for the installation. "I am more than satisfied about the decision and even more satisfied with the Lynx F6 results". VST from Saalfeld were in charge of the installation and carried out the entire contract for media, audio and video for the whole university which has more than 21.000 students.
All in all 24 LX-F6 cabinets as well as 4 LX-215S subwoofers with flying frames are installed in both auditoriums. Each auditorium accommodates between 800 to 1.000 students.
The University of Jena is one of the most modern scientific institutions – with scientists who are world-class in their respective fields.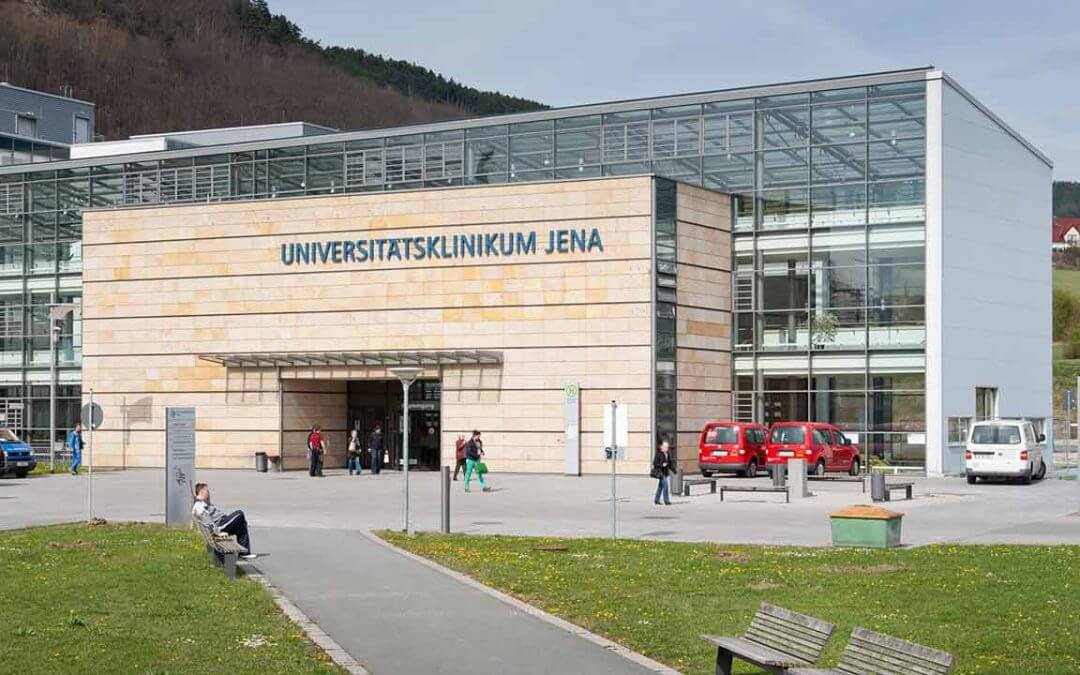 Ultra-compact Self-powered (Class D switch mode power supply) front loaded, three-way Line Array.