Beijing Xiyalinke Trading Co Ltd, Lynx Pro Audio's new exclusive distributor for China officially presented the brand and the products to the Chinese market on 2nd June in a banquet, complete with dinner and live music. The Beijing based company hosted the event for over 100 industry experts many of whom were able to experience Lynx for the first time. Amongst the attendees were renowned audio engineers, Song Duoduo, Ren Xiaobing, Wang Jichen and Gu Shiyi.
Xiyalinke has many years experience delivering professional sound solutions to the Chinese market. They specialize in system design, pro audio sales and consultancy for every type of installation possible. Their core values are, 'Development, creativity and support'. They place special importance on training and want their customers to feel comfortable with the product and their technical team always go that little bit further.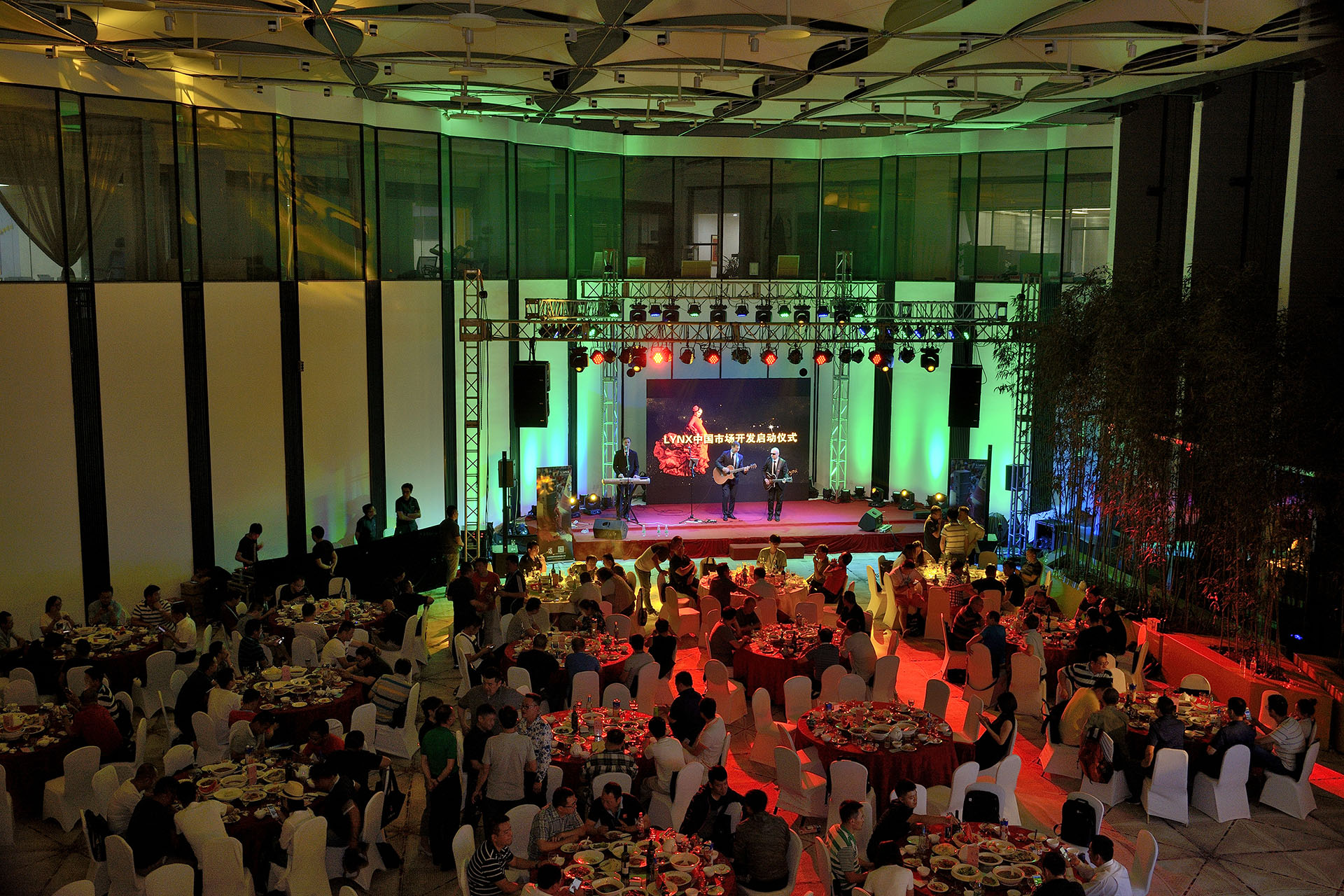 Sound engineer Ren Xiaobing commented, "It is great to feel the support from everyone in the room. When you have good equipment it is important that you also know how to use it. Xiyalinke are industry experts and have helped us with training on Lynx Pro Audio products, making our team feel more comfortable with the ins and outs of the systems"
Mr.Sun Peng Hui, General Manager for Xiyalinke commented on stage, "We are so grateful for all the support received and to everyone for attending the launch of Lynx Pro Audio in China. We strongly believe in the quality of Lynx Pro Audio. The product is just incredible and together with the help of all our customers we will establish it as a large brand in China."
Lynx Pro Audio's Sales Director Ben Sinclair comments, "China is now our number one market and one of our biggest priorities. Xiyalinke have already demonstrated their commitment to the brand and we look forward to working even more closely with them and developing Lynx together.
During the banquet, special guests, Song Duoduo, Ren Xiaobing, Wangji Cheng and Guyishi, were invited to the stage where together with General Managerg Sun Peng Hui they officially launched Lynx Pro Audio in China.