Next to the pavilion of the Fuente de San Luis, in Valencia (Spain), rises the biggest installation of Europe for a basketball youth team: "L'Alqueria del Basket". This spectacular pavillion opened in 2016 by the champion of the last Endesa League and last Super Cup.
L'Alqueria del Basket is the work of the Valencian architecture studio ERRE Arquitectura. Its construction involved 230 workers and 45 companies, 90% of them Valencians. Lynx Pro Audio has been in charge of the sound reinforcement for the main court and both conference rooms, with CXA-12 and QB-5 respectevly.
L'Alqueria lodges 13 courts (9 covered and four outdoors), with a last generation parquet, three changing rooms per track, and all the complementary equipments for training 500 boys and girls and give support to professional teams, male and female, of the Valencia Basket Club.
Designed and equipped to perform elite training and play matches of training leagues. This track has a grandstand with a capacity for 250 spectators, with the possibility of extending it to 500. It is also prepared for people with reduced mobility.
L'Alqueria del Basket has eight indoor courts in addition to the main court, with a privileged view for 120 spectators, a scoreboard by track, state-of-the-art parquet and padded walls. Also it has two different meeting rooms equipped with WiFi, electronic screen, projector and whiteboard with a capacity of 30 people. One is named Miki Vukovic (a coach who managed to win the Copa del Rey in 1999) and the other is named with the date on which Valencia Basket won the Endesa League.
High Output, self powered (class D switch mode power supply with PFC), constant curvature line array element.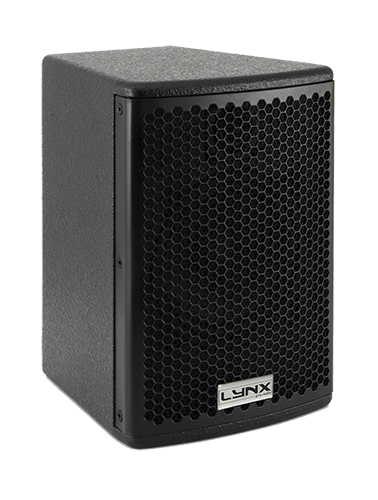 Ultra-compact, full range, two way passive cabinet for background sound reinforcement.