Lynx Pro Audio estará presente en Prolight & Sound pabellón 8 stand K70 con nuestro mayor soporte nunca. También estaremos lanzando más productos nuevos que nunca con la nueva matriz CXA Line, la serie gira GXR, series de instalación de recursos humanos y nuestras columnas jónicas, así como la nueva serie de amplificadores de potencia HPX y RS. Con sólo unos días para ir a Prolight + Sound echar un vistazo a lo que vamos a mostrar este año en Frankfurt.
The CXA line source system
El CXA pretende ser una solución flexible para instalaciones fijas y giras, donde se requiere una amplia cobertura de tan pocos elementos line array como posible. Diseñado para ser volada ya sea horizontal o verticalmente, este sistema de fuente de línea se puede utilizar como un solo elemento o una combinación de un máximo de 4 gabinetes de configuración de la matriz entrega 72º de cobertura en el plano vertical. Los modelos son CXA autoalimentado (Clase D) con la amplificación 1400W y controlado por DSP.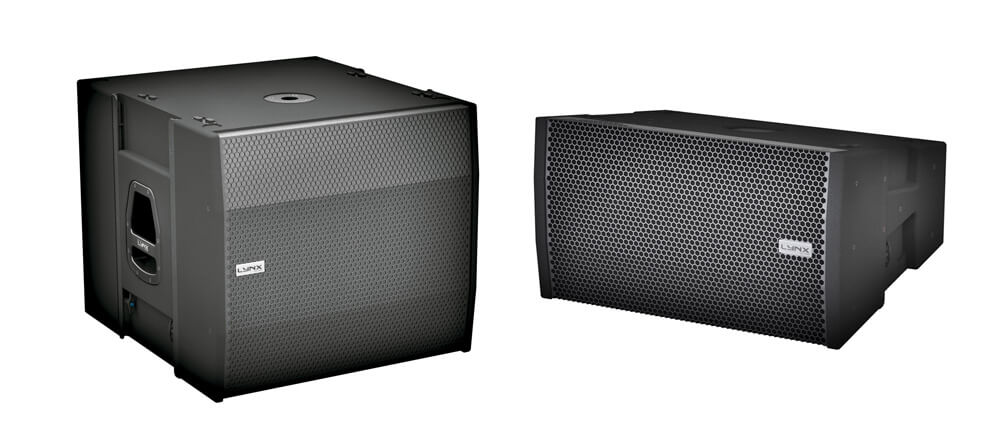 The multipurpose GXR cabinets
Tanto compacto y potente, la serie GXR es nuestra última solución para,, altavoces alimentados ligeros portátiles. Diseñado como una solución más económica a la Serie ADP, los gabinetes GXR conservan todas las características y entrega todo el poder de una verdadera primera serie de clases de gira. Todos los modelos están autoalimentado (Clase D) con 1400 W de amplificación de cada uno, controlado por DSP.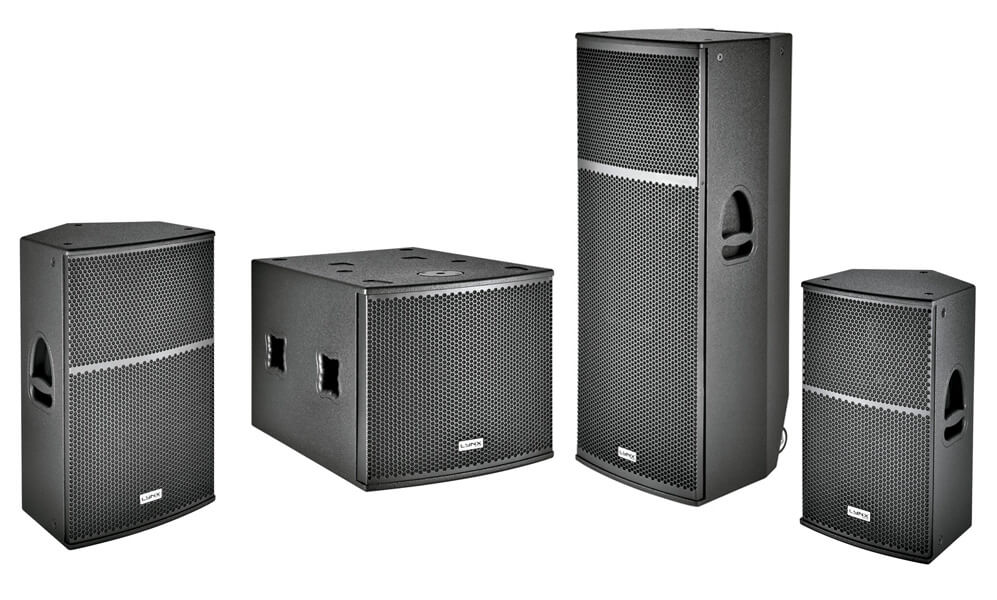 Series ionic, nuestras columnas
Nuestra respuesta a la luz, portátiles o permanentes altavoces de columna instalación. La serie iónico comprende dos columnas modulares de rango completo y dos subwoofers. Estas columnas son de perfil muy bajo, versátil, estéticamente agradable y están diseñadas para instalaciones reverberantes donde la reproducción de voz inteligible, clara es primordial y en un perfil bajo, se requiere la columna discreta. Son muy fáciles de instalar y se puede hacer de manera horizontal o verticalmente. Las columnas de rango completo puede ser alimentado a partir de los subwoofers activos y también ofrecen varias configuraciones preestablecidas de la DSP integrado.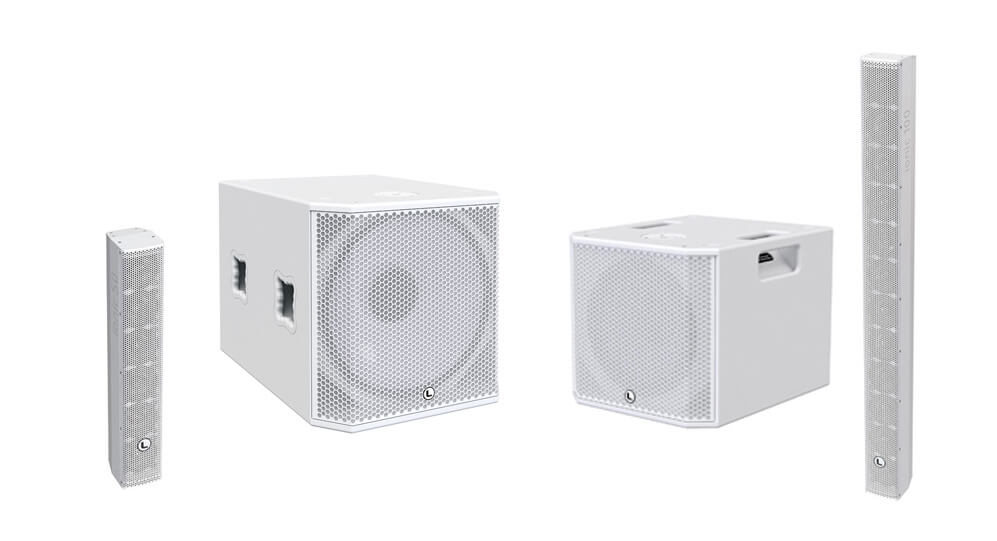 Las Series HR, para instalación
La serie HR ha sido diseñado para ofrecer la máxima calidad de sonido para las instalaciones. La gama se compone de 10 diferentes de dos vías de rango completo y 4 opciones de sub-bajos, toda la entrega de salida de alta mientras que conserva la claridad y eficacia excepcional con una fiabilidad superior y rendimiento acústico. Todos los modelos de rango completo son o bi-amp o seleccionable pasiva. Para el refuerzo de subgraves dos diferentes duales 18 "también están disponibles.