Multisport Hall, house of the German Bundesliga Schüttorf Volleyball club.
The club's own Holmers-Kamp Stadium on Salzbergener Straße, which is managed by the city of Schüttorf, holds 5,000 spectators. It has a 120-seat covered grandstand and floor braces on all sides of the course.
In 1991, the first football pitches were inaugurated, the official opening of the "Schüttorf Sports Park" took place in 1995. The sound reinforcement of the whole venue has been done with ADP-12 powered cabinets. to offer the maximun cover during matches.
As a recreational sports club , FC Schüttorf 09 offers badminton, archery, boules, football, handball, karate, swimming, table tennis, volleyball, gymnastics, water polo as well as numerous fitness, health and rehabilitation sports courses. With 43 teams form the handball players next to the footballers, the largest department of the club.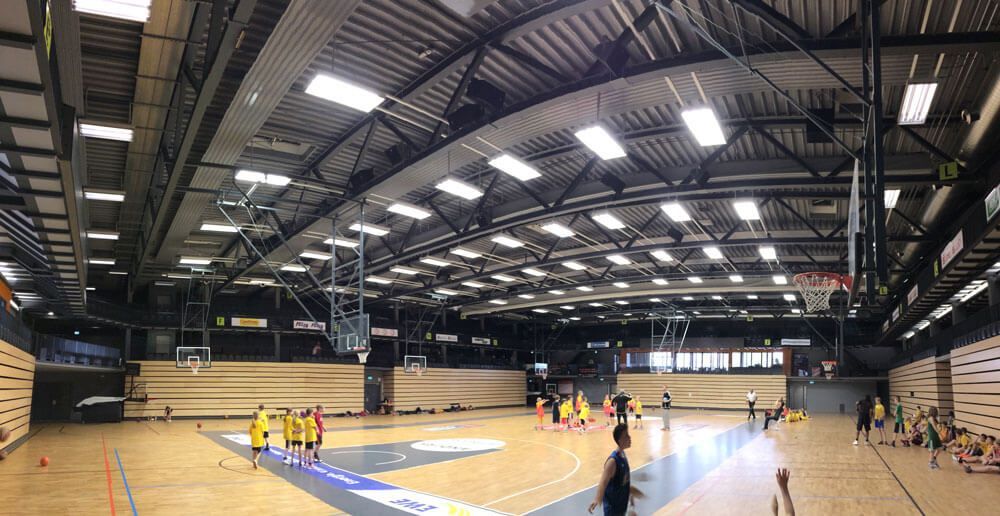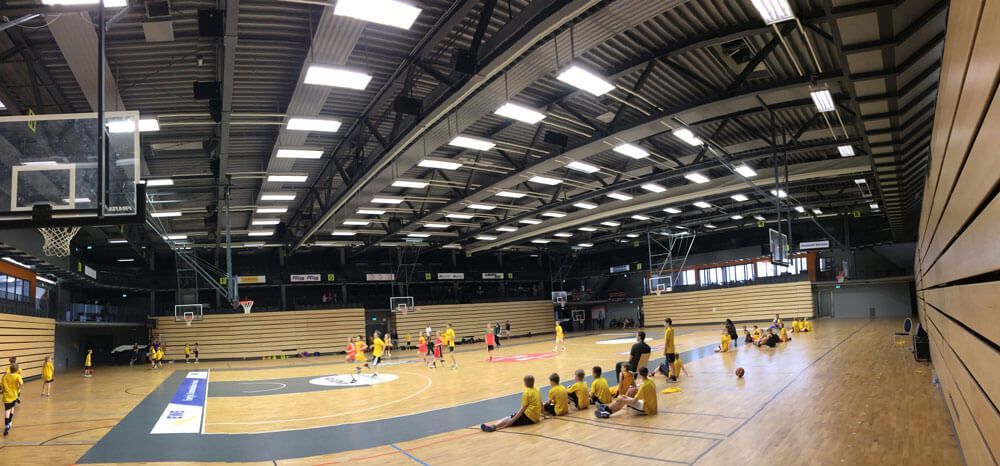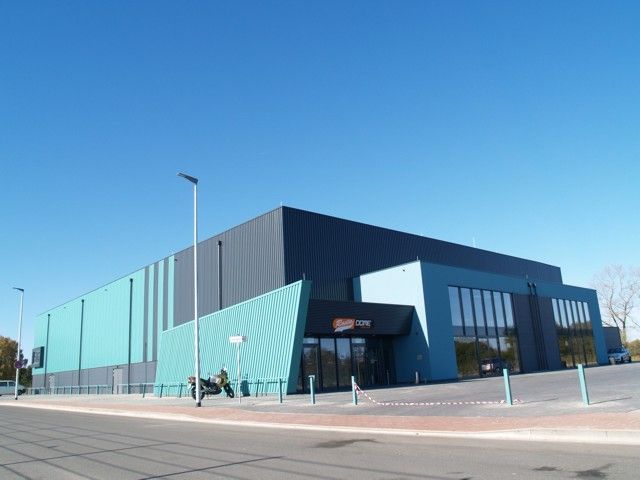 High Output, self-powered (Class D switch mode power supply), two-way cabinet. Consists of a 12″ (4″ voice coil) neodymium magnet transducer with nomex cones and a 1.4″ compression driver.