Last 14th of October the famous band Sheila on 7 performed at Jatim Fair 2018 in Surabaya, Indonesia. The main stage was equipped with Lynx Pro Audio's professional sound systems provided by Melodia Production, the main distributor of Lynx Pro Audio in Indonesia.
Rudy Winarto, the CEO of Melodia Production had the chance to speak with Eross Candra, the guitarrist and leader of the group, after the performance at Jatim Fair stage with our Lynx Pro Audio systems.
Candra stated: "I found the whole GXR system, especially the GXR-12 monitor amazing. There was such detail in the frequency range that I could clearly hear my own guitar as well as the vocals and other instruments. I have never experienced that before from other systems and enjoyed using it very much".
Sheila on 7 is an alternative rock band from Yogyakarta (Indonesia) that has been performing since 1996. They have launched eight studio albums with high impact and have been nominated and awarded several times at Indonesian Music Awards, Indonesian Choice Awards and more. They have more than 456.000 followers on Instagram and 182.000 on Facebook.
This 6 day anual event was held at the Grand City Mall & Convex Surabaya from 9th October to 14th October 2018. Jatim Fair showcases products like handmade jewelry, home decor, clothing, body care products, glass art or gourmet treats.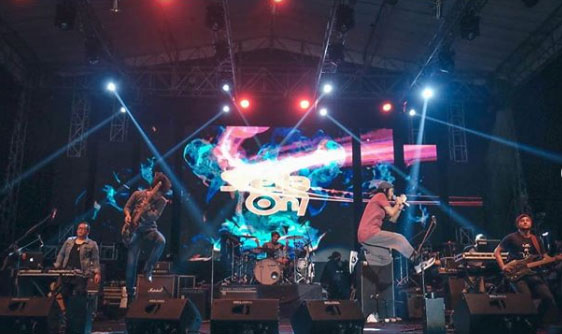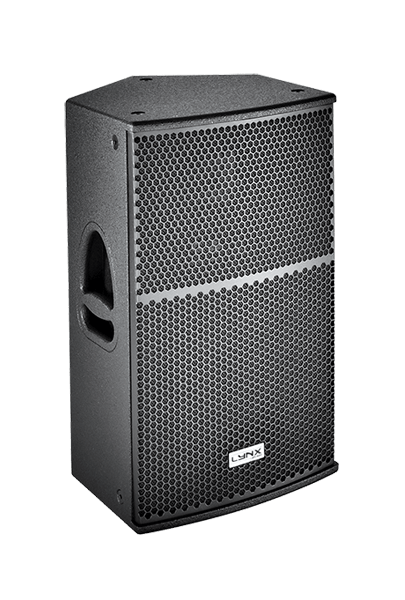 High Output, self powered (class D switch mode power supply with PFC), two-way cabinet.